Tips and Tricks For Vacuuming Hard Floors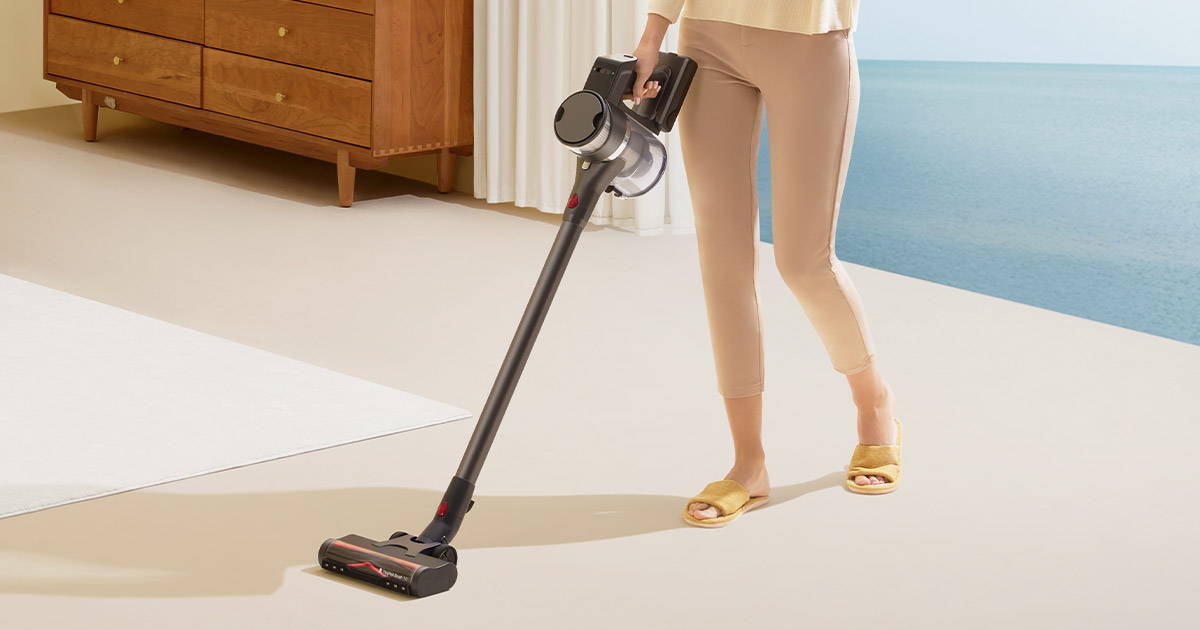 Some people think you can't use a vacuum cleaner on hard floors like wood and tile. But you can! Vacuuming hard floors is the best way to keep them clean and looking their best. Here are our top tips for using your vacuum on hard floors around your home.
Use The Right Floor Vacuum Cleaner for Vacuuming Hard Floors
All floor vacuum cleaners are built differently, so when vacuuming hard floors you should avoid damaging your hard floors, only use a floor vacuum cleaner specifically designed for use on multi-surface such as hard floors or carpets. For example, the Maircle S3 cordless pet vacuum is designed for different floor types, especially hard floors and carpets. If you're looking to purchase a new vacuum cleaner for hard floors, choose a model with special brush to avoid scratching your floors, as well as sufficient suction for picking up all dust particles. If you're not sure that your current vacuum cleaner is suitable for hardwood and tile, check with your manufacturer before using it.
Setting up the Vacuum Cleaner Properly before Vacuuming Hard Floors
When using a floor vacuum cleaner for hardwood and tile floors, it's vital to choose the right setting for your vacuum. Many vacuums will have settings based on the height of the surface you are cleaning for optimum suction. For vacuuming hard floors, you will want this setting as low as possible to ensure efficient cleaning.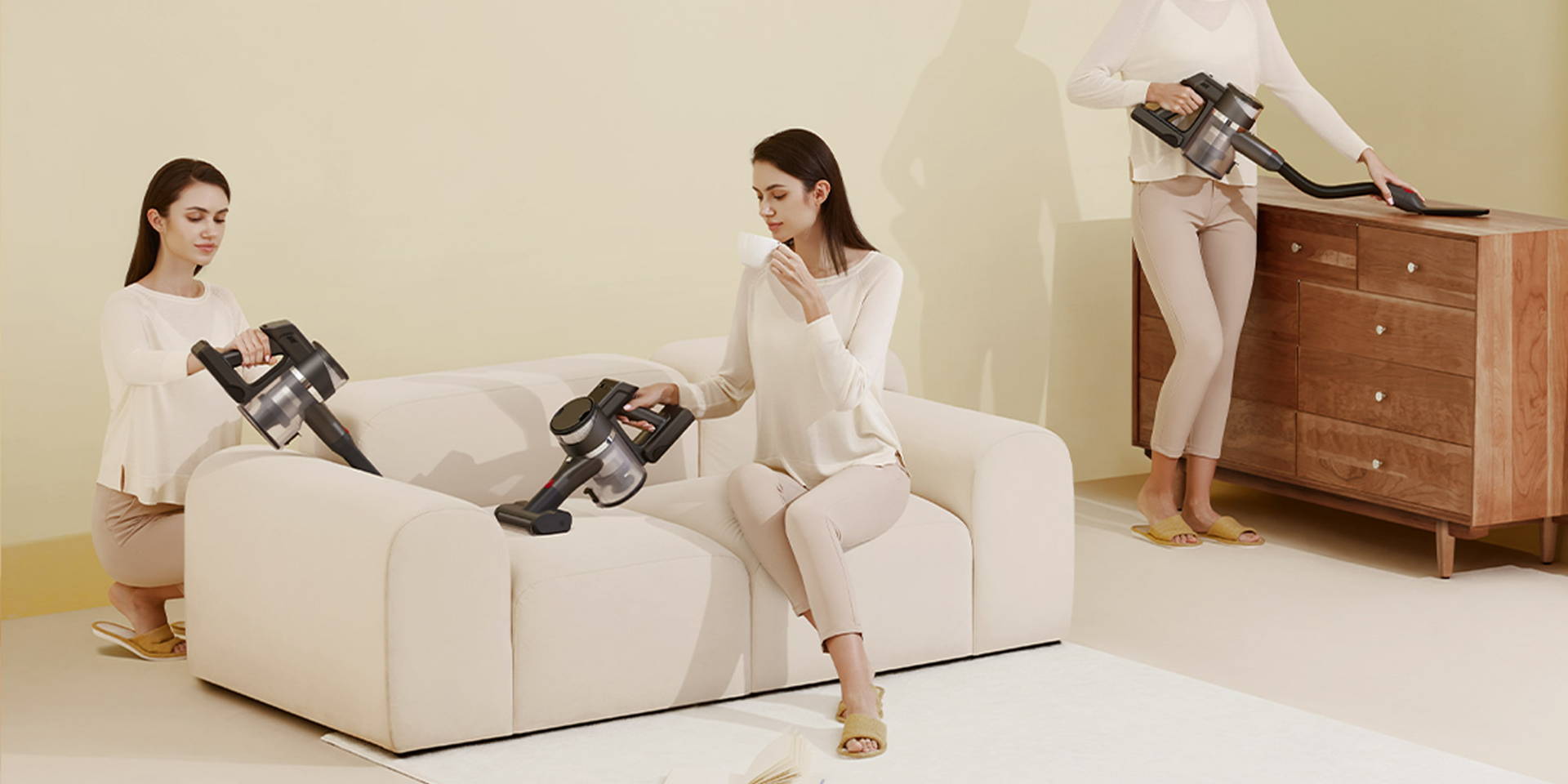 You don't want to waste time using your vacuum cleaner for hard floors only to get them dirty again when you clean the rest of the room. When your dust sideboards, blinds, and other elevated objects, you'll inevitably stir up dust, which will ultimately settle on the floor. By vacuuming after dusting or cleaning elsewhere, you'll not only get at the dust that was on the floors, to begin with, but you'll also get rid of the dust that settled after cleaning.
Make Use Of Your Vacuum Cleaner Attachments
Vacuum cleaner attachments are there to make your life easier, so make use of them when vacuuming hard floors. Use the 2-IN-1 crevice tool to get to those hard-to-reach areas like skirting boards, as well as inside cupboards and behind shelves. Dust usually collects at the edges of hardwood and tile floors, so make sure you clean right up to the wall – use your attachments to make this easier.
Vacuuming and mopping are perfect partners – one gets rid of dust and dirt, and the other disinfects and kills germs. Mopping before removing visible dust and dirt from the floor will only smear the dust and dirt across the surface, potentially making it dirtier than before. It may seem like extra work, but vacuuming hard floors before mopping will give you the best result.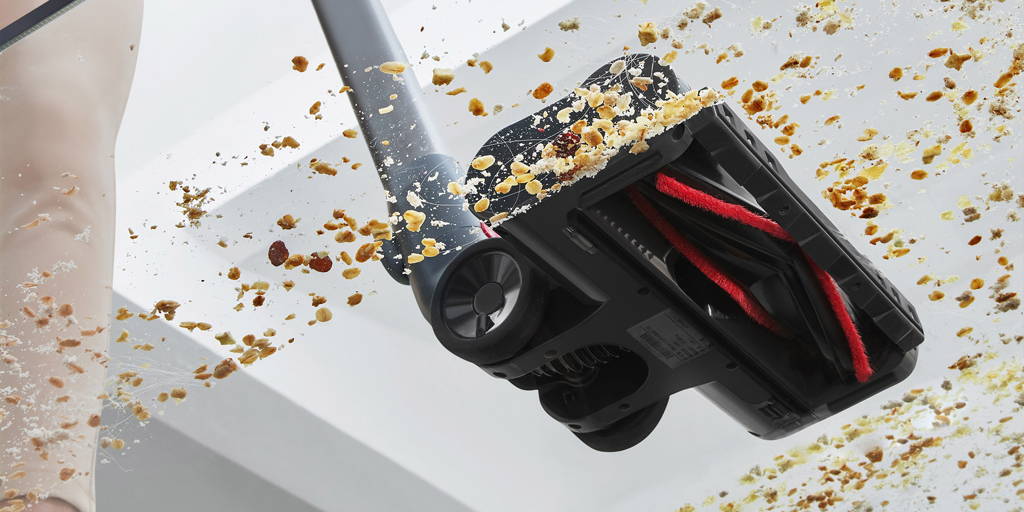 Vacuum An Area More Than Once
Vacuum cleaners typically won't pick up every single tiny speck of dust on the first pass, so consider vacuuming the same spot more than once. When vacuuming hard floors, it doesn't matter if you vacuum using long strokes or shorter back-and-forth motions, just take your time and make sure you cover the same spot a few times before moving on. This is particularly important if you have dogs or cats, as fur tends to cling to the surface it lands on.
You can check this article for guidelines of choosing the best vacuum for long hair. Again, this might seem like extra work, but it's essential if you want clean hardwood and tile floors.
Final Thoughts On Vacuuming Hard Floors
You can definitely use a floor vacuum on hardwood and tile floors. Just make sure your vacuum has been designed for this purpose and won't scratch your surfaces. For the best result, vacuuming hard floors firstly and then mopping the floor to get your floors spotless and free of germs, besides use your attachments to ensure a thorough clean.